Three friends and I visited Norway from 5 to 16 Dec 2014 and we really enjoyed ourselves. However, we went with our eyes open, recipients of good advice from all who have made the trip before us; as we managed our expectations, we were able to avoid disappointment. As such, we also want to do the same for others and share what we have learnt in the course of preparing for this trip.
Of the many advice given to us, three stood out, as they pertain to habits and creature comforts that we are very used to and take somewhat for granted. For instance, It is true that Norway is very cold and thus in this post, I am going to share our packing list. It is also true that food in Norway does not quite agree with the pampered Singaporean palate and I will write more about that when I have time. It is definitely true that there is nothing much to shop in Norway, even in Oslo, so shopaholics beware.
Note: This post is written from a Singaporean's perspective and is definitely far from objective. The aim of writing this post is to to help fellow Singaporeans and anyone living in the SEA region to be better prepared for their visit to Norway. If you are interested to know how did our trip go, you can check out our photo narrative on Exposure and read my earlier posts under the Travel category. Our detailed itinerary is also available on SlideShare.
Our Norway Packing List 
1. Clothes – Inner Layer
Whenever someone learns that I am going to Norway, their advice would be to bring thermal underwear. A friend was more specific, she recommended the Icebreaker Merino Wool Midweight (260) Base Layer, which turned out to be a gem. Bought from Outdoor Life at Velocity during the mid-year Sales season for SGD$160 per set (top and bottom), this base layer lived up to its expectation. It kept us warm and was truly odourless. My room mate and I wore the same set of base layer for 8 days without washing and it did not smell stale.
I also brought with me North Face Lightweight (200) Base Layer, and I can assure you the difference is immense. The prices difference between lightweight and midweight base layer was not very much (when I was doing the price comparison in Jun 2014) so it made sense to go for the midweight base layer for greater warmth. Comparing Icebreaker and North Face base layers, I think the former won my heart with its odourless technology, being someone who does not like to do laundry when I travel.
However, coming from Singapore and really not used to the cold weather, we also wore Uniqlo Heat Tech Crew Neck Long Sleeve T-shirt under our base layers for extra warmth. On its own, the Heat Tech really does not stand up to Norway temperatures. However, as a complement to the lightweight and midweight base layers, it offered additional insulation and thus warmth.
Before making the trip, I was under the illusion that my legs were not afraid of cold and contemplated doing away with the bottom base layer. Thankfully I decided to bring one along anyway and it turned out to be a blessing in disguise. No doubt our bodies generate heat while walking and our legs might not always feel cold, however when gusts of wind come, you would be thankful for the layers on our legs. As such, I strongly recommend packing good base layers and do not be complacent, unless you are prepared to buy whatever you can get at our travel destination. (Please do take note that fashion and styles overseas vary across cities, and might not always appeal to you.)
2. Clothes – Middle Layer
The packing list given at most travel stores usually recommend fleece or wool as the middle layer. Personally, I have tried both and both works for me. However, the style of the middle layer is important for me. Because I sometimes layer my middle and outer layers e.g. fleece or wool + down + windbreaker, it is important for me that the first middle layer is not a zip up jacket. I generally prefer a jumper or pullover as I am very likely to keep the layer on even when I am indoors. For this trip, I bought a H&M knitted pullover and a Gant wool sweater. As you would be wearing base layers before putting on this middle layer, it is important to right size your middle layer and be realistic that you are probably not going to wear this or have this fit very well when you wear it back in sunny Singapore or the like.
For those who are looking to buying a fleece or wool middle layer in Singapore, from Uniqlo and the likes, please check the material before making the purchase. There are many stores that sell Merino Wool sweaters but these would hardly keep you warm because when you check the material of these sweaters, it contains only 10% Merino wool and the remaining 90% could be polyester or cotton, which does not keep you very warm. You really don't want to find that out only when you arrive at your travel destination. I do not know what is an adequate percentage of wool in a sweater before one can feel sufficiently warm, that would be for the next traveller to research and share with us.
3. Clothes – Outer Layer
I actually have two outer layers, which really is quite necessary, especially for me. I brought along a North Face 800 Pro Down Jacket which fortified me against the cold. However, this is not going to do much in terms of protecting me from strong winds. As such I would need to wear over my down jacket a Windbreaker, or what some would call a Wind Shell. Furthermore Down Jackets are not quite water proof and they would no longer be warm when it is wet, or so we were told by the store. As such, we need to 'protect' our down jackets from rain and snow by wearing a windbreaker over it. From another practical perspective, it is easier to clean a windbreaker than a down jacket, and given that coaches, buses and trains are not always well cleaned, it is easy for us to pick up dirt and dust stains on our clothes, which I would rather be on my windbreaker than my down jacket.
4. Clothes – Bottoms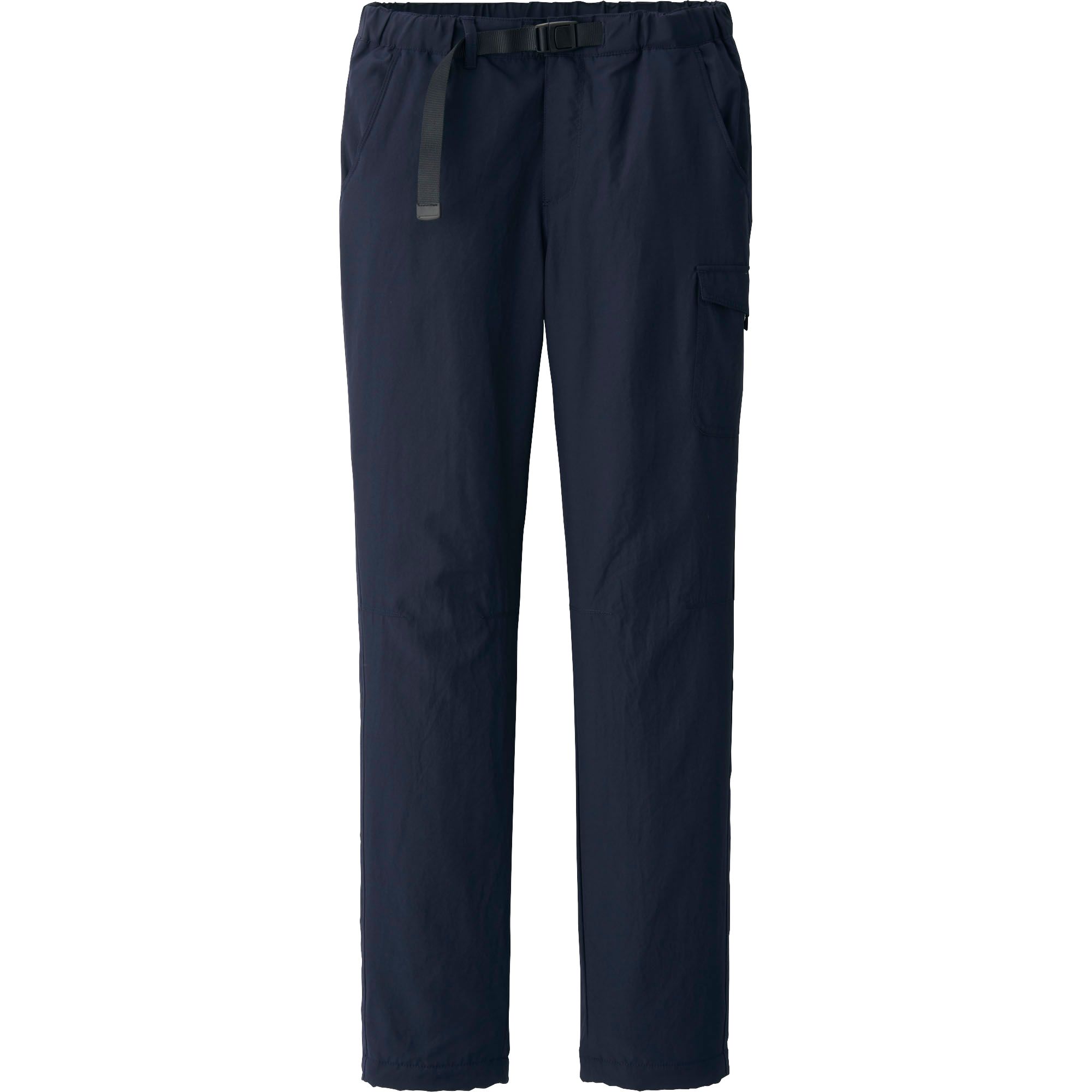 What to bring for bottoms depends very much on the type of activities you would be doing. I was primarily wearing Jeans and lined nylon pants over my base layers throughout my trip. Again, you really need to right size your bottoms, particularly Jeans, to ensure that you can still move fairly freely after putting on multiple layers on yourself. It is good to have a least one pair of water resistant or water proof bottom for the rainy or snowy day because you are not likely to be able to use an umbrella when there is strong wind. And having your bottoms drenched and your legs wet would be uncomfortable, and cold. Brrr!
If you have ski pants, do bring along as they are generally water and wind resistant. However, you would need to make sure they are light weight enough for you to be wearing them and doing all the activities you want do for your vacation. For me, I think the most important thing regarding bottoms (or any clothes for that matter) is right sizing and right fit for the activity. Sometimes, looking good is not that important.
5. Accessories – Beanies, Ear Muffs, Scarfs & Gloves
How many accessories should one bring? This is entirely subjective and very much based on personal needs. The way I see it, winter accessories are more functional than decorative; we use them to keep our heads, ears, necks and hands warm. We often neglect to keep our heads warm because our heads generally will not feel cold. However, what we do not know is that when our head is not covered, we lose heat from the top of our bodies and other parts of our body will end up feeling the cold. As such a beanie is most useful in keeping our head warm.
However, some of us do not like beanies because they flatten our hair and really give us a bad hair day. Other alternatives would be to use the hoodie of your jacket and or to drape a scarf over your head. I have tried both and found it to work just as well as a beanie.
The third alternative is the Buff Multifunctional Headwear which could be used as a beanie, mask or neck warmer. I loved it best as a mask which covers up my head, neck and lower half of my face, keeping me really warm. Compared to a beanie, I find this to be more versatile, but also slightly more troublesome to use, in that the shape is not fixed and I would need to 're-make the beanie' each time. Nonetheless, the headwear served me well in Norway; and if you are interested to learn about its different uses, you can refer to the demo video on its official website.
For this trip, I also brought along a pair of Muji ear muffs to keep my ears warm, which they did a fair job. The only complaint I have is that the ear muffs tend to shift, which meant I sometimes have to hold them in place with my hands, and that can be rather tedious and tiring. From a practical perspective, I can always pull down my beanie to cover my ears, doing away with the need for ear muffs. As such, my personal opinion of ear muffs would be, they are really quite unnecessary though they generally add a cute factor to our outfit. This makes it more a fashion rather than a practical accessory and would be the first thing to go in an overcrowded suitcase.
I would classify neck warmers and scarfs very much in the same category as ear muffs. Not that it is not important to keep our neck warm, it is. My throat is easily irritated by the cold and I habitually wear a scarf in Singapore to keep my neck (and thus the throat) warm in air-conditioned environments; which I find seems to work, though the science of it eludes me. This also, in my case, prevents a dry cough from developing. Why then don't I use a neck warmer or scarf in Norway? Primarily because there are thermal base layers and mid layers jackets that zip all the way up to cover our neck, which makes it incessant to wear a neck warmer or scarf, unless I prefer not to zip up and wear a neck warmer or scarf, a decision made usually for aesthetic rather than practical reasons.
6. Accessories – Socks & Shoes
I brought along a pair of hiking shoes bought three years ago, the North Face Women's Hedgehog, which is waterproof and not too heavy to wear, even though it is still heavier than the regular trainers. For someone who is not athletic, it is important for me that the shoes cannot be too heavy. It did a great job keeping out moisture with GORE-TEX. When walking on snow-covered walkways, even though the shoes do sink into it, my socks remained dry and I thus able to keep my toes warm. However, it didn't do so well in terms of keeping my feet firmly on the ground. When walking on ice-laden paths, it was harder as I had the propensity to slip and almost fall on many occasions. In fact, we found this to be the case for not only my shoes, but also my friends who were wearing Columbia and Timberland shoes. Ironically, it was this pair of winter boots bought at a local travel store (brand-less) that worked best in winter conditions in terms of keeping our feet on the ground and not slipping.
Not only is a good pair of shoes important, the socks we wear are equally important. I brought along two pairs of Merino wool socks from North Face and they turned out to be a gem in terms of keeping my feet warm and dry. Even though the locals recommended against it, I found comfort in wearing cotton socks underneath my wool socks. That said, I must say that it is true that cotton socks do trap moisture and when we remove our shoes and socks at the end of the day, my room mate and I are often baffled to find our wool socks dry (which means the shoes kept the moisture out) but our cotton socks wet. We postulated that the moisture must be perspiration from our feet though we are not sure. In colder days, my roommate would ditch her cotton socks and wear two pairs of wool socks to keep warm. If you think you are likely to do the same in sub-zero weather conditions, then you would definitely need to consider if you would need to size up your shoes.
7. Miscellaneous – Heat Packs
I don't usually use heat packs when I travel and so I seldom pack any. My travel mates however packed a lot, which turned out to be a blessing in disguise. We needed heat packs on our aurora chase which required us to be outdoor quite a lot and having a heat pack does help to keep warm. Unfortunately, most of the heat packs from Daiso do not work at -15 degrees Celsius, please take note of that. We have tried a few brands and we found that the Grabber warm pack and ultra warmer worked well for us. As these heat packs were donated to us by loving friends and family members, we are not sure where you can buy this, but we managed to find the official product website.
8. Personal Use – Argan Oil & Lip Balm
A good friend recommended getting Acure Organics 100% Organic Certified Moroccan Argan Oil for the trip and I am glad I took her advice. This can be used on our face and body, as well as hair. I used it in addition to my usual skin care routine (incl. facial and body moisturiser), approx. thrice a day, and it really helped to keep my skin moist. For my 10-day trip, I finished 95% of the bottle, priced at USD$10.95 on iHerb.com.
Another must-have that was first introduced to me by another friend is the Neutrogena Lip Moisturiser. It did a great job at keeping the lips moist and was helpful in preventing cracked lips and cold sores. I reapplied the lip moisturiser as and when I feel my lips becoming dry, as well as after every meal. This lip moisturiser is a staple in my toiletries bag even when I am in Singapore. You can buy this at most Guardian pharmacies for approximately SGD$7.00.
Just to be clear again, this post is not a review. It is a documentation of some products that we found useful during our Norway travels, and which we believe would benefit others. No monetary compensation, in cash or in kind, was solicited or received.